Welcome to the Curtain Call Inspiration Challenge!!
Before we get to the main attraction...we have a BIG Announcement to make. This will be our final challenge here at the Curtain Call! The Cast & Crew would like to first thank our Director, Stacey Schafer for creating this challenge and for inviting each of us to be a part of it!! We would also like to thank the generous sponsors that have supported us over the years along with the wonderful guest designers that have joined us. Finally we would like to give a HUGE thank you to all of our fabulous participants who have made this challenge so fun to be a part of!!
We hope what you will stick around and play along with us for our FINAL challenge!!
Please welcome our Guest Designers,
Elizabeth Stewart
,
Paper Sweetness
Julie Gearinger,
Stamping with Julie Gearinger
We hope that you have been inspired as much as we have over the years! In honor of our last challenge we have invited back all the previous members of the crew to join us for the final Curtain Call! Thank you Ladies for joining us one last time!!
Amy Shaffer
,
Pickled Paper Designs
Amy Tsuruta
,
Tsuruta Designs
Betty Wright
,
Crafting With Betty
Kim Singdahlsen
,
Joyful Creations with Kim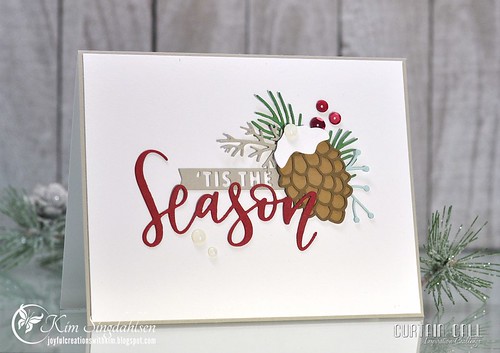 Laurie Willison
,
Soapbox Creations
Marisa Ritzen
,
Rosemary Reflections
Melody Rupple
,
A Paper Melody
Monika Davis
,
M.A.D. Stamper
Silke Ledlow
,
My Life
Tracey McNeely
,
In My Creative Opinion
Now, it's your turn! To enter the challenge, simply follow these instructions:

1. Create a new Anything Goes paper project (card, scrapbook page, 3D item)...with the option of drawing inspiration from the challenge graphic.
2. Post your project to your blog or public gallery that directly mentions and links to this challenge here at the Curtain Call. You must also copy and paste the inspiration graphic into your post.
3. Feel free to combine our challenge with a maximum of five other challenges.
4. Complete the Inlinkz section below using the direct link to your project before the deadline on December 25th at 8:00 AM CDT.
5. We will be back on

December 31st

to announce the Top Picks for our FINAL challenge here at the Curtain Call.
Thanks so much for stopping by the Curtain Call! That's a wrap!